You are here
ANASTASiiA is blowing up with a fire EP "Fuego"
A new artist ANASTASiiA in electronic dance industry is blowing up with a fire EP named in a same way.
FUEGO EP produced by ANASTASiiA is kinda a mix of tech house and dance genre. 
Some heavy bass won't let you stand still but enjoy it and even make you emmmm.... shuffle?:)))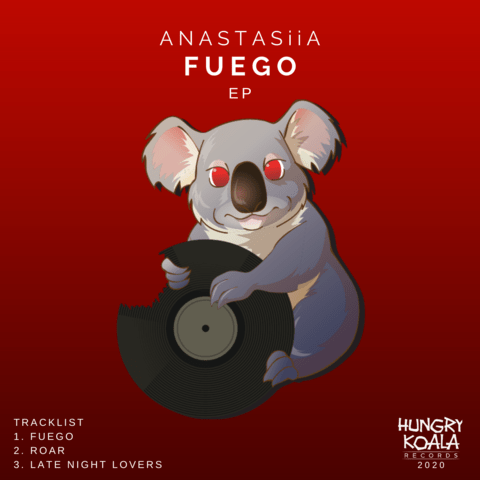 FUEGO EP includes 3 tracks:
1. Fuego
2. Roar
3. Late Night Lovers
This EP was made during the lockdown to make rave nation enjoy new music and not to stop raving even at their homes.
ANASTASiiA's FUEGO EP is released on Hungry Koala Records on a Beatport, Apple Music and Spotify.